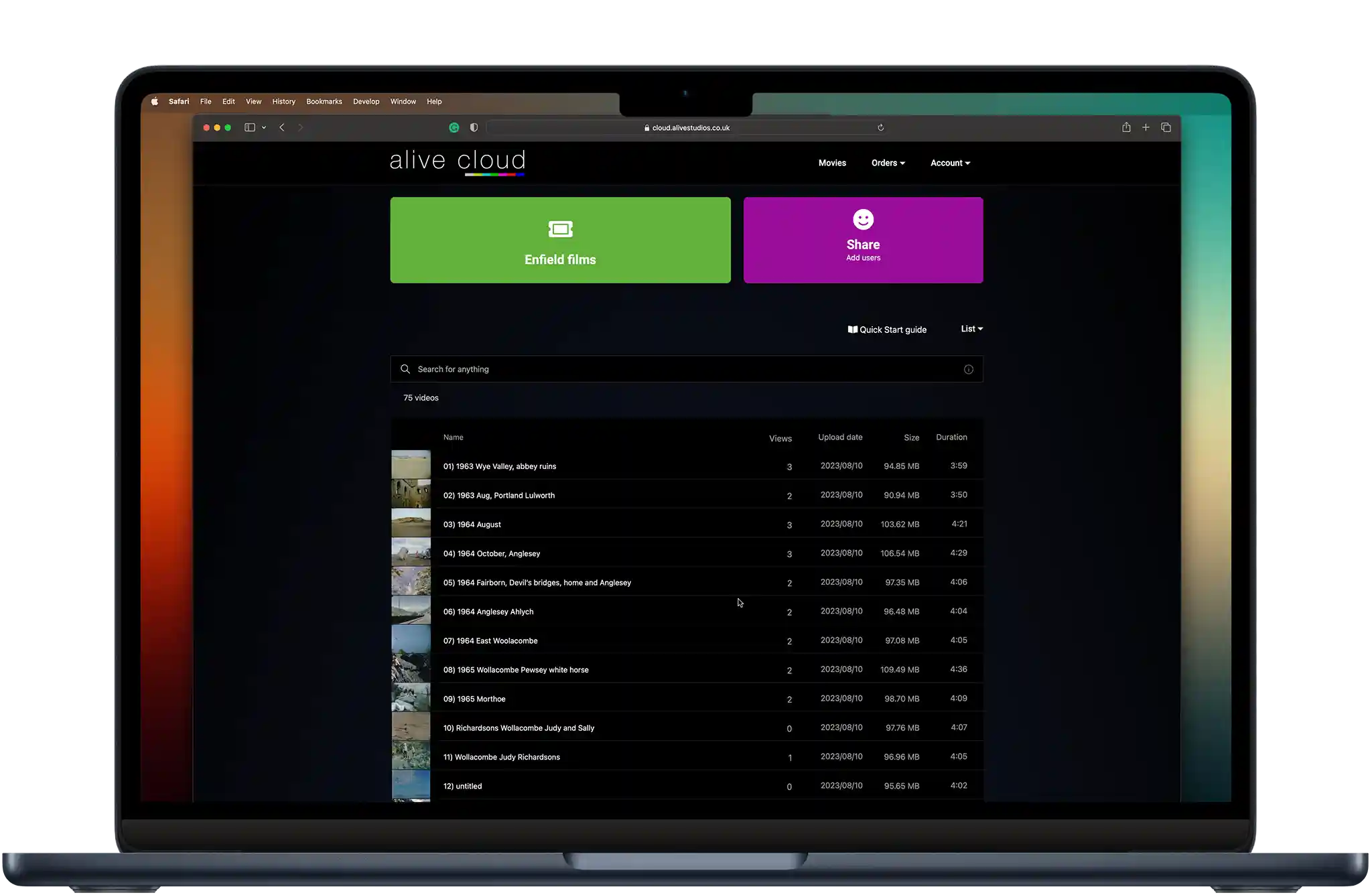 Experience faster response times and an easier way to update the title and description of your movies. In the latest update, you can now add video chapters with clickable timestamps! Another cool update is the ability to choose an image to represent each film – either choose a moment from within the video or upload your own photo!
Login now to enjoy these free updates!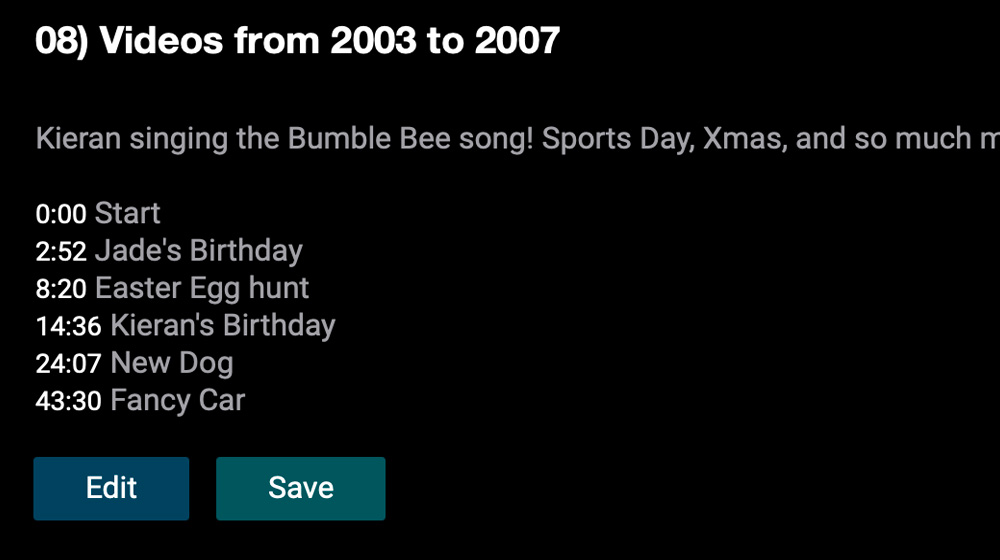 Title and description
Adding and updating titles and descriptions is now easier than ever with our new on-screen edit and save buttons.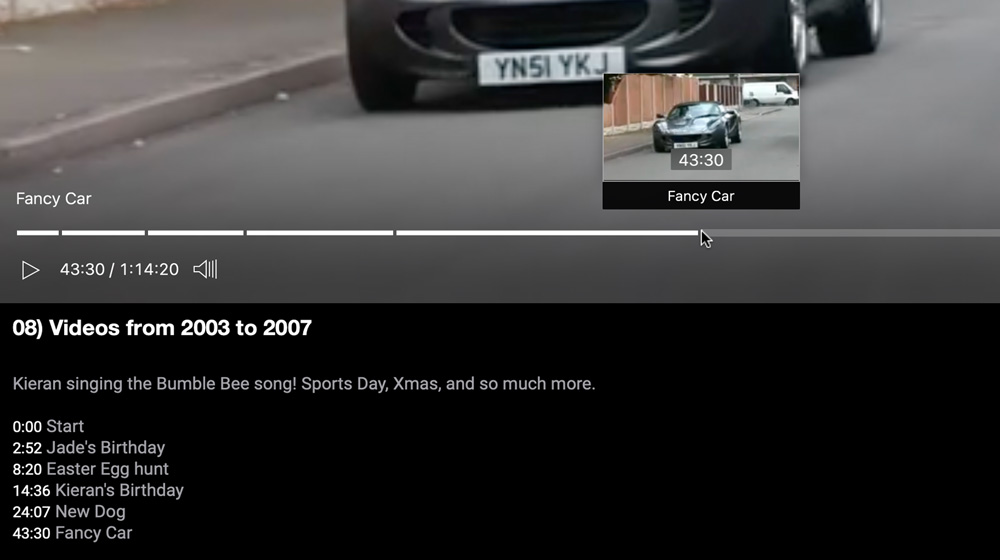 Video chapters
Create, then jump to any chapter point in the video with ease, by clicking on the timestamp in the description.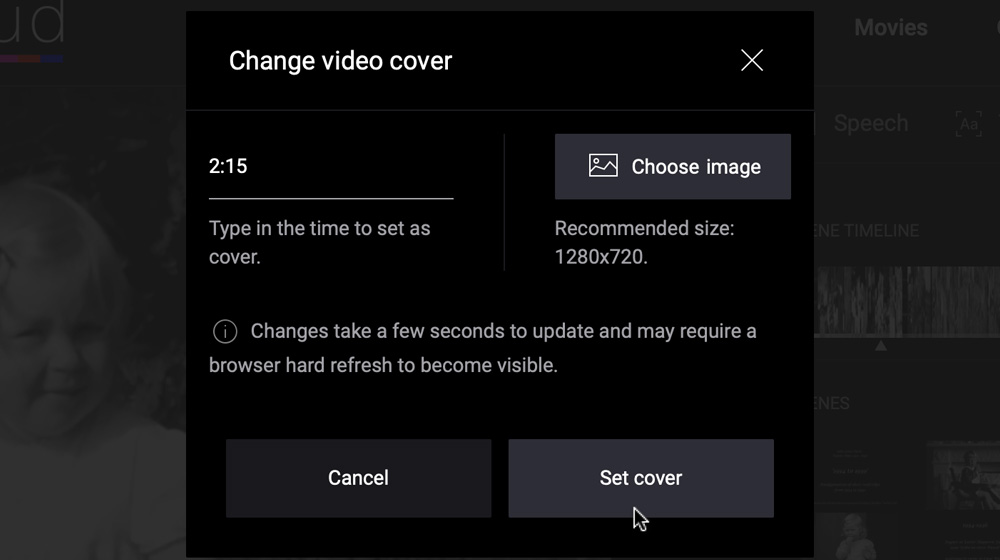 Update cover image
You can now update your own cover image/thumbnail. Just find the scene you love, pause it, and click change cover. Alternatively, upload your own photo.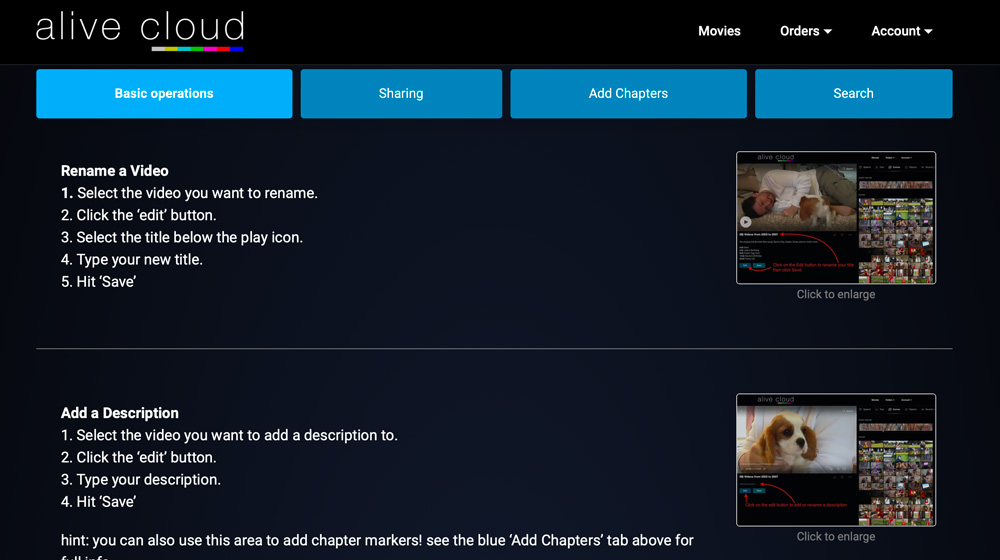 Help guide
We've created a new help guide directly into alive cloud. Just click on 'help' from the top menu under account, and a wealth of helpful tips is at your disposal.
Alive Cloud is without doubt the BEST way to enjoy your home movie collection! Get a 14-day free trial with every new order.
Watch the updated tutorial video