U-Matic, Betacam, Digital Betacam and more in HD or 4K
Prices in HD
1-4 tapes = £85 per tape
5-9 tapes = £76 per tape
10-39 tapes = £72 per tape
40+ tapes = £68 per tape
U-Matic, Betacam, Digital Betacam and more in HD or 4K
Prices in HD
1-4 tapes = £85 SALE £63.75 per tape
5-9 tapes = £76 SALE £57 per tape
10-39 tapes = £72 SALE £54 per tape
40+ tapes = £68 SALE £51 per tape
Video Tape Archive Services: HD & 4K Restoration and Remastering
With over two decades of expertise, Alive Studios excels in video restoration services, consistently delivering exceptional quality to archive facilities, TV and film production companies, and documentary makers.
We have an in-depth understanding of your industry's unique requirements, and we take a hands-on approach, collaborating closely with a select group of discerning companies. We offer tailor-made services to prepare your videos for seamless broadcasting.
At Alive Studios, we work with a wide range of tape formats, including
U-Matic, Betacam SP, Betacam SX and MPEG IMX, DigiBeta, HDCam, DVCam, DVCPro, VHS, Betamax, all camcorder formats and more.
We also specialize in restoring videos from DVDs and digital files, ensuring meticulous care for your media assets.
AI-Powered Video Restoration
Our state-of-the-art AI upscaling and restoration system excels at utilizing temporal data to deliver impeccably cleaned videos with enriched audio. We're known for our ability to handle damaged and mouldy tapes, and our experienced editors skillfully piece together footage from various sources to create seamless, refined videos that often combine clips from different versions to deliver the best possible outcome.
Additionally, we execute precise color correction, image enhancement, and noise reduction. Finally, our AI technology meticulously analyses and enhances every intricate detail. Whether you're dealing with vintage SD clips or challenging footage suffering from pronounced noise, our AI-powered video restoration consistently produces remarkable results.
Why Choose Alive Studios?
Here at Alive Studios, we believe our extensive experience and exceptional services make us the ideal choice for all your video restoration needs. Here are some compelling reasons to partner with us:
1. Over 20 Years of Expertise: With more than two decades in the industry, we bring a wealth of knowledge and experience to the table, ensuring top-quality video restoration results.
2. Leading Film Editors: Our team includes some of the industry's best film editors, guaranteeing meticulous attention to detail, creative enhancements, and a commitment to excellence in every project.
3. Friendly and Collaborative Approach: We pride ourselves on being friendly, approachable, and easy to work with. Your satisfaction is our priority, and we collaborate closely with you to ensure your vision is realized.
4. Competitive Pricing: Located in Devon, we offer competitive pricing compared to our London-based competitors without compromising on quality. Simple pricing can be found on our order-form.
5. Free Collection and Delivery Across the UK: To make your experience even more convenient, we provide free collection and delivery services from anywhere in the UK, ensuring your media assets reach us safely.
6. Global Reach: Our clients span the globe, reflecting our reputation as a trusted partner in video restoration for clients worldwide.
7. Alive Cloud Streaming Service: Experience the benefits of our very own impressive cloud streaming service, 'Alive Cloud.' This platform allows you to securely and swiftly share projects online with colleagues, no matter where they are. 
Choose Alive Studios for video restoration that combines years of expertise, industry-leading talent, affordability, and a global reach with cutting-edge technology for secure and efficient project sharing through Alive Cloud. Your satisfaction is our commitment.
Under Milk Wood, Restored in 4K with AI Upscale
Free collection and delivery
We are happy to arrange for our courier to collect and deliver your films from your address. You can also hand-deliver to our studios by appointment.
Delivered in HD or 4K UHD
We transfer video tapes in HD, which has 5 x the mega-pixels of SD, or 4K Ultra HD, which has over 20 x the mega-pixels of SD. Phew!
All tapes are cleaned
One of the things that makes our transfer superior to others is the cleaning process we undertake prior to transfer.  Our decks also feature continuous head cleaning even as the tape is being transferred. 
AI Video Restoration
We now use Artificial Intelligence to colour-correct and restore the video. This time-aware enhancement system sharpens and de-noises video while recovering incredible amounts of detail. You can also request the non-AI version if required.
Free 14 Day AI Movie Hosting
All films we transfer for you are uploaded to our password-protected Alive Cloud; our AI analyzes and indexes your film library, letting you search for speech, text, people, vehicles, sounds and more. Annual hosting plans available from just £24/year.
Supplied on USB stick
Your video files will be supplied in MPEG-4 format on a USB Stick or ProRes on a Hard Drive. both formats can be edited.
Read more independent reviews on eKomi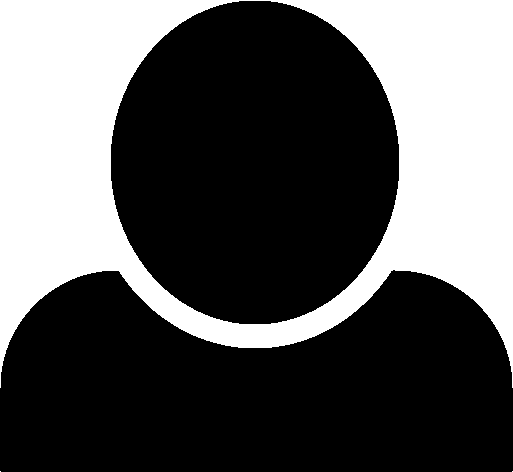 A Minns (Mitsubishi Motors UK)
I just thought I would write to thank you for the great service I received while transferring our old 16mm material. Despite the age of the film, the quality of the transfer is excellent. I was also impressed by the level of communication during the process – everything was notified by email and you kept me informed. We will shortly be starting our '40th Anniversary in the UK' celebrations and the intention is to drip feed these onto our YouTube channel as a talking point. It will be interesting to see the comments from our customers and dealers.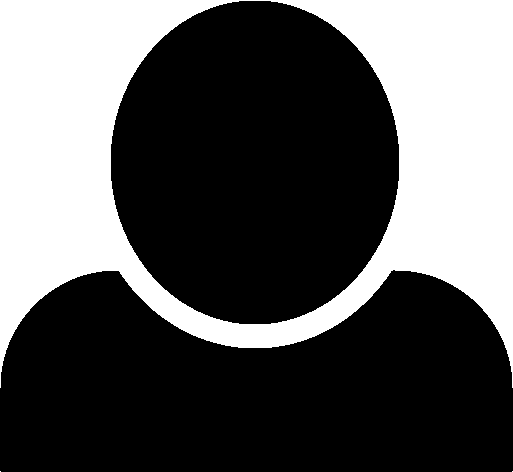 C Penman (University College London)
Dear Jenny, Just to let you know that we received our films and the digitised copies safely, along with the most welcome fudge. Thank you very much for an excellent job.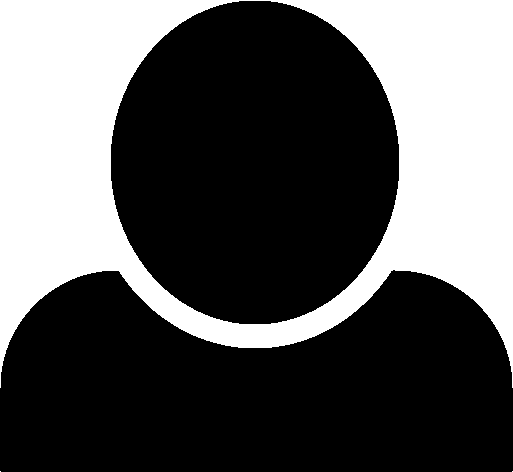 Andrew Morton (British Author of 17 Carnations)
When I was looking to convert unique and historic 8mm film taken of the Duke and Duchess of Windsor during the 1930s I asked Alive Studios to help. They were discreet, professional and careful with the precious film. The results, which are excellent, are contained in the picture section of my latest book, 17 Carnations about the wartime activities of the ducal couple.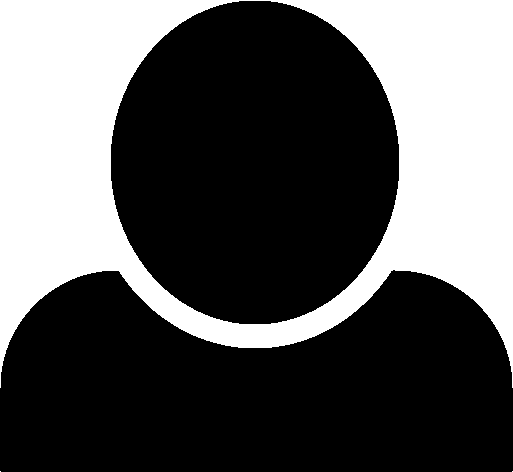 G CHIGNELL (Passion Pictures Films)
We worked with Alive on restoration of original 8mm reels for Clapton: Life in 12 Bars. The service was excellent. The restoration was completed with great care and the quality was first class - I would highly recommend them in the future
It's like Netflix – For Your Archive Movies!
Want to share your archive film transfers in the cloud, and access them on the go?
Well, you're in luck because Alive Cloud is available to all customers, and it's free for the first 14 days! (free hosting allows for upto 10hrs of video).
Access your videos anytime and anywhere by logging in via your computer, phone, or tablet. How cool is that?
The best part? Our advanced AI technology automatically indexes your videos, making it super easy to search for specific moments. Want to find that perfect motorbike clip for your documentary? Simply search for "motorbike" and voila! all clips with bikes will be displayed!
But wait, there's more! You can also log in online to make changes to the titles of your movies, add descriptions, and even create multiple user logins for your colleagues and partners all over the world. Collaborate with your team, no matter where they are.
Move hosting starts from just  £24/year.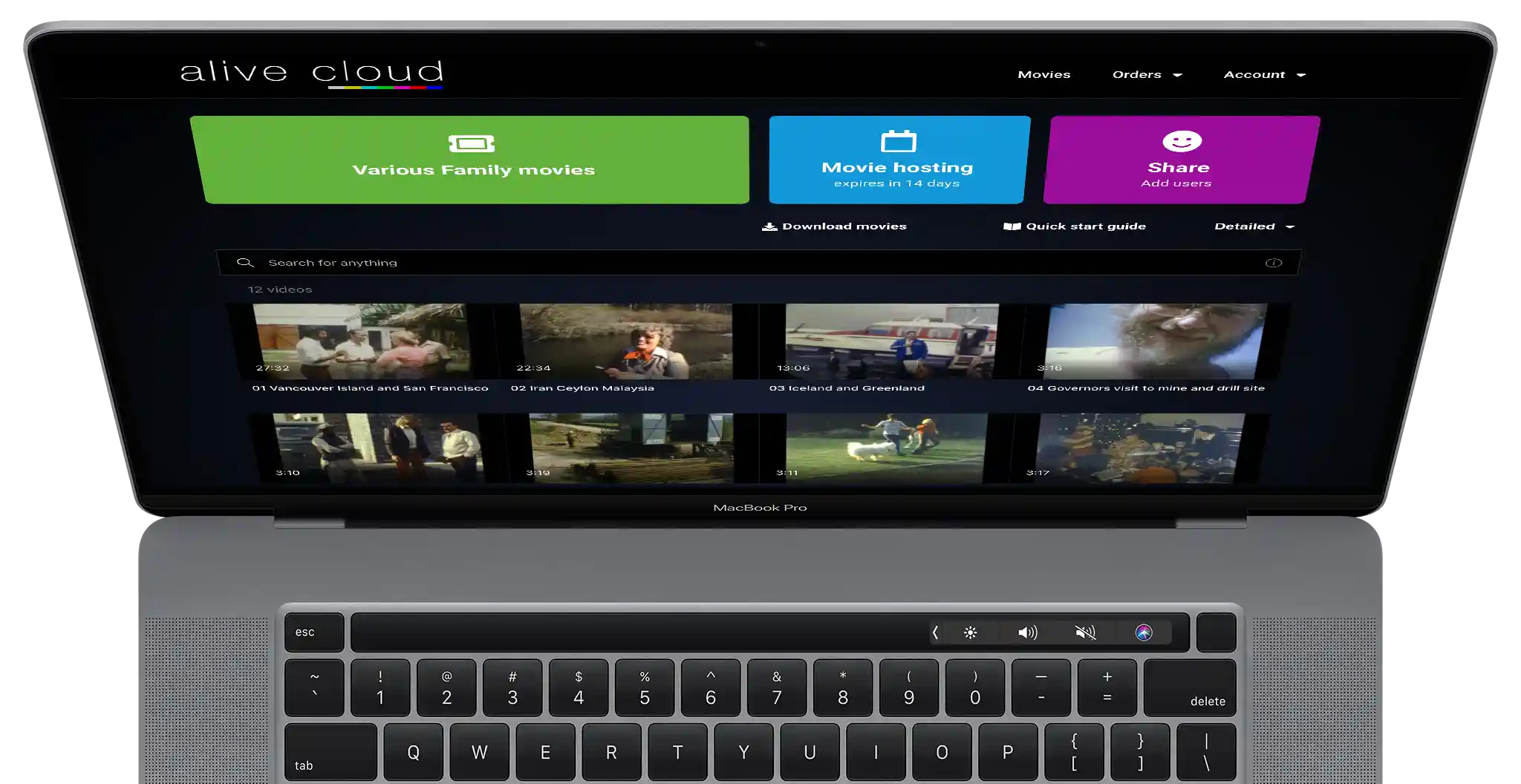 Print off the order form.
Wrap your films securely and place them in a box/Jiffy bag with your order form.
Send at the post office, or use our FREE courier collection service.

Or order by Phone/Email and we'll handle all the paperwork for you.
Speak to one of our friendly team at the studio who will do everything for you.
Lines are open 9.00 am to 5:30 pm weekdays, and most Saturdays Tel: 01626 683139.
We are happy to arrange for our courier to collect your tapes from your work or home address. The collection is completely free if spending over £100. (UK mainland only, Scottish Highlands & Islands at extra cost).
Delivery back to you is completely FREE on ALL orders, no matter how large or small. We even provide you with a precise one-hour delivery window, so you don't have to wait in all day.
Get a quote & build your order
Use the handy "save for later" feature to return anytime.
Serving over 24,000 customers