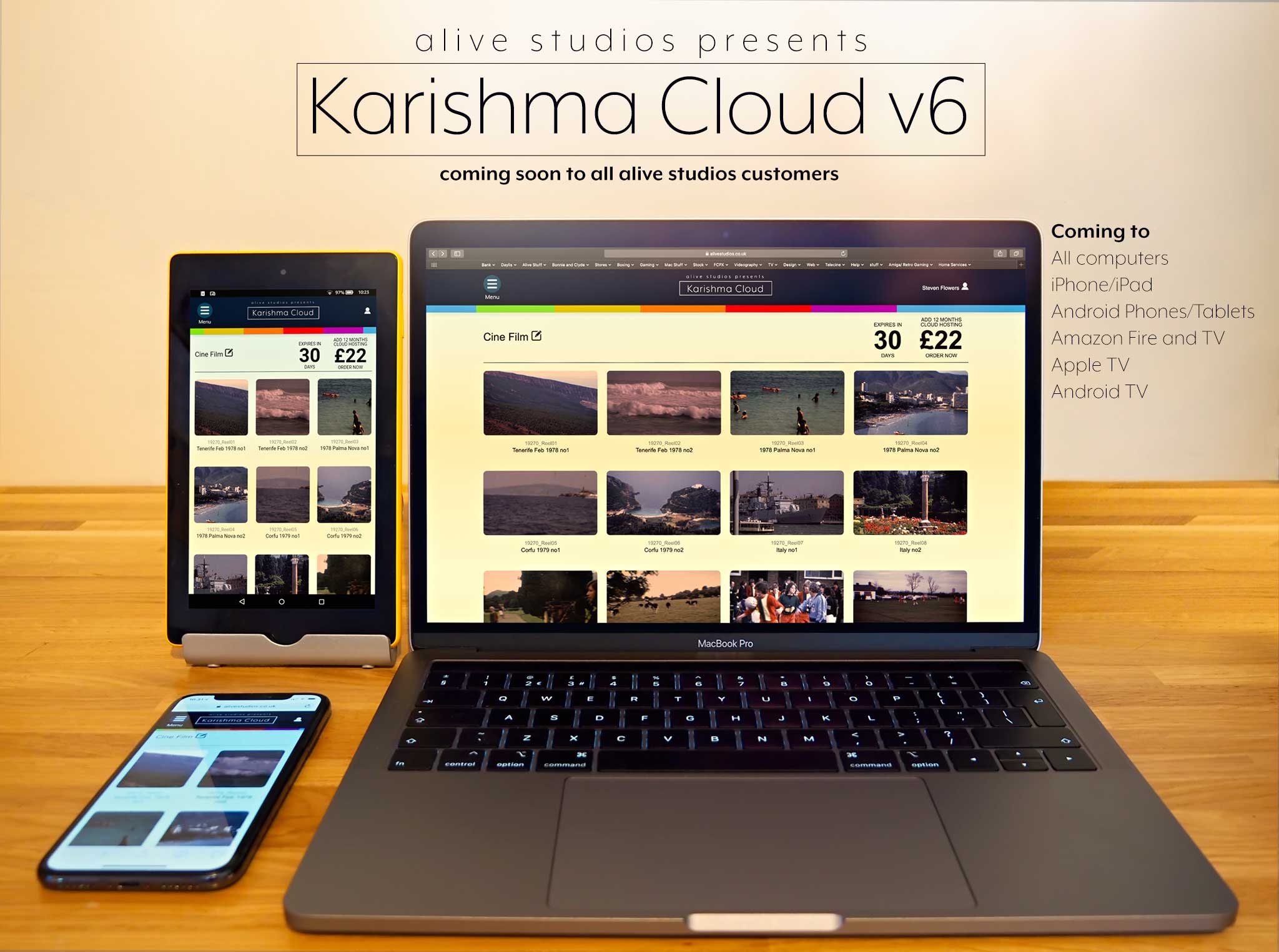 Dear Customer
We wanted to let you know that we are working on a new version of Karishma Cloud.
Thanks to feedback from customers like you, we've done a complete re-design, and made it available on even more platforms. We can't wait to show you what we have done…
New Features:
Completely re-designed for easier use
Faster performance speeds
Easier to use on mobile phones
Now you can pay for 12 months Cloud Hosting by card
Create upto 8 users, giving them their very own password, and they can only watch the movies you want them to watch
Make your account more fun with Emoji icons for your users
What is "Karishma Cloud"?
Imagine if we took all your old home movies; cine film, video and camcorder tapes, and we remastered them into HD and even 4K films. Now imagine you and your family can access these amazing memories from your Computer, iPad, Phone, Smart TV… Anytime, Anywhere!
This is Karishma Cloud.
You get your FREE Karishma Cloud account the minute you become an alive studios customer. All films we transfer for you are uploaded to your Karishma Cloud Gallery, with FREE ACCESS for the first 30 days of each order, with an option to add 12 months extra hosting for just £22 – that's less than £2 per month!