Check and package your order
Step 1. Label your films
Please take a few moments to label your films. All you need to do is number each tape in the required transfer order. Please see below for example. (If you don't they will be transferred in a random order).
If you want us to NAME the files as well as number them, (eg "1983 Sue & John's Wedding") please clearly number the tapes then email the list of titles to us.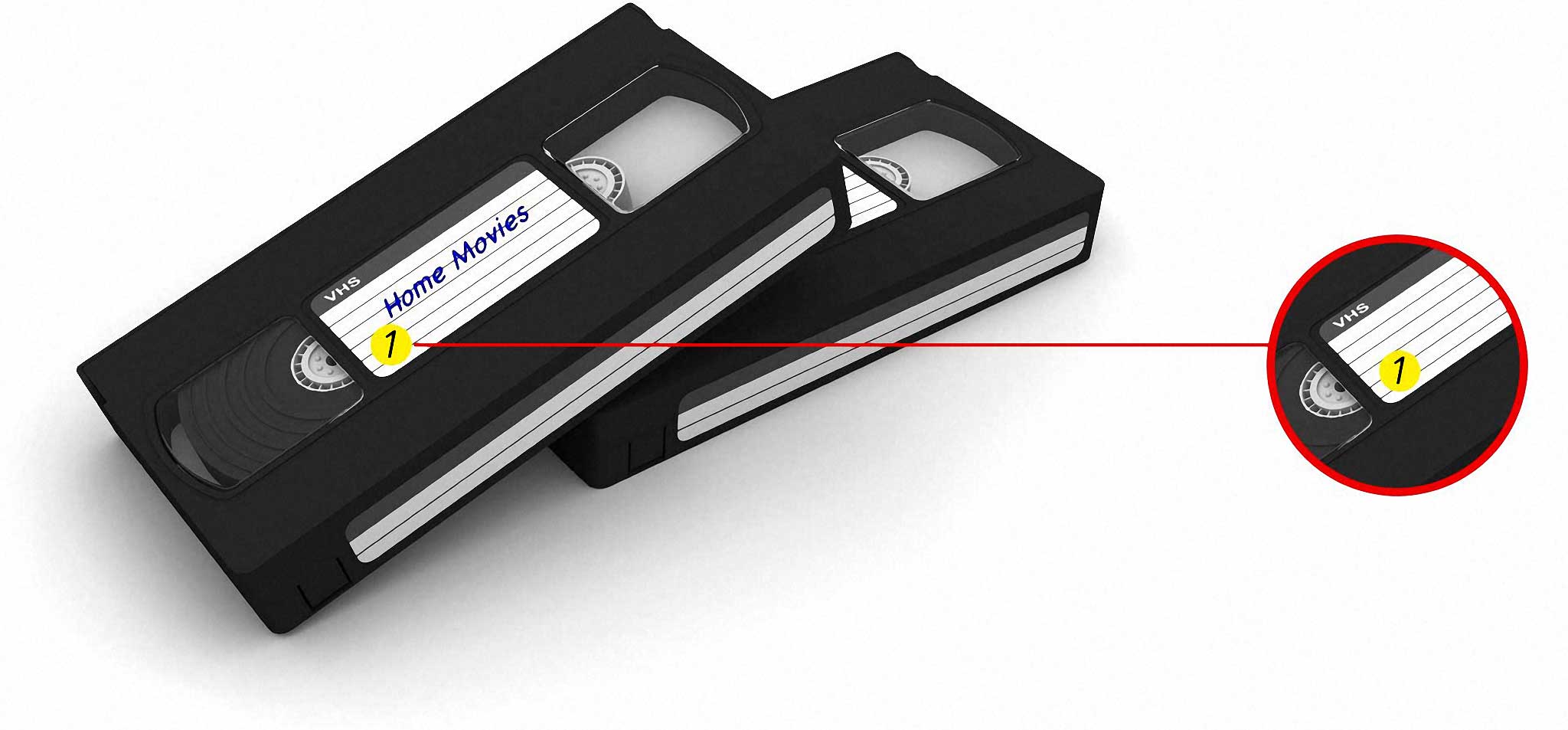 Step 2. Checklist
Before packaging your order up, please run through the following checklist and make sure you have everything ready to go.
Step 3. Package your tapes
Pack your tapes up nice and snug with plenty of packaging. Most orders will only require a cardboard box in good condition along with some bubble wrap or newspaper for padding. You need to print your order cofirmation email as this gives you the paperwork necessary for your collection. The email will print onto 2 sheets of paper.
Page 1 has your name and address and details about your order. Put this inside the parcel with your tapes.
Page 2 is an address label. Glue/sellotape this to the outisde of your parcel. If you're unable to print or not sure what to do, please call us. Don't send your material without using the correct paperwork.
Step 4. DHL Label
If you've requested a collection, DHL will email their barcode label to you. Print it off and stick it to the outside of the box.
That's it! Now choose your favourite social media below and let people know you have ordered something special today!