ProVideo tape transfer workflow
ProVideo tape transfer workflow
Pro tapes remastered in HD to digital & cloud
25% off SALE NOW ON ends 23rd June
1-9 tapes = £63.75 £85 per tape
10-39 tapes = £56.25 £75 per tape
40+ tapes = £48.75 £65 per tape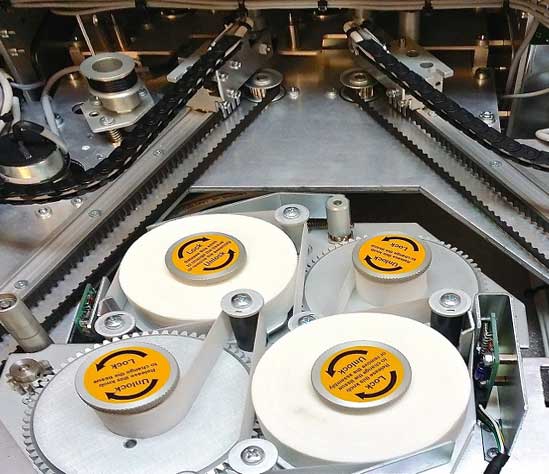 The system inspects your videotapes edge to edge to find physical damage such as wrinkles and creases. It simultaneously cleans the tape surface using specially formulated tissues ….. uses no chemicals.
Evaluates
unique opto-electronic inspection module finds tape damage at high speed
Cleans
specially formulated cleaning tissues gently wipe away dirt, dust, loose oxide and other contaminants that can cause poor picture and sound
Conditions
Ultra-precision sapphire polishing system conditions the tape for better performance
Safe
proven method used worldwide. Uses no chemicals. Microprocessor electronics control speed and tension for gentle, safe tape handling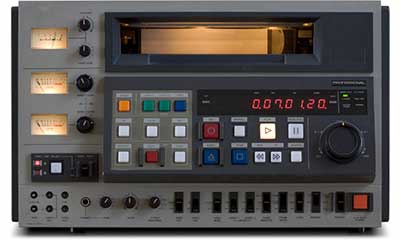 With any tape conversion we always use the highest quality professional decks featuring auto video head cleaning, Video Stabilizer, Advanced 3D Y/C separation, Line Time Base Correction (LTBC) functions for perfect frame synchronization. Poor analogue source video is filtered and stabilized prior to conversion.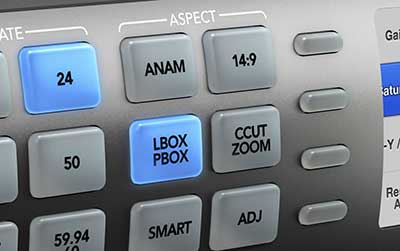 At the heart of our workflow is the Teranex video converter. Advanced SIMD technology developed and patented by Teranex allows instant calculations on thousands of pixels simultaneously in X, Y positions and between video frames, so you get true super quality picture. Processing is applied within the frame and between frames all at the same time.
Optical Scaling and Sub-Pixel Processing
Incredible conversions from SD to HD. Featuring optical quality scaling algorithms that simulate an optical zoom. Sub-pixel processing and multi-directional diagonal filters are also used to eliminate "jaggies." That means you get the cleanest looking conversions and images retain as much detail and clarity as possible!
High Quality De-interlace
Teranex features proprietary and patented PixelMotion de-interlacing algorithms so you get improved image quality by maintaining vertical resolution.
Noise Reduction
Remove unwanted noise from transmission links, videotape, or even camera sources. Teranex includes award winning temporal recursive noise reduction. Reducing noise allows more efficient video compression when authoring content!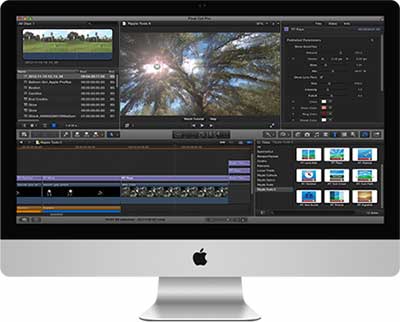 Cool technology alone is not enough – It would be much faster for us if we simply ran your tape through the Teranex and saved the resulting file to a hard-drive and sent it to you… but you'd be very disappointed!
We believe you need a first class editor to make the real difference between a transfer and a restoration, and access to our team is in high demand, meaning we aren't always the fastest, but we are the best.
At Alive Studios you will be assigned a personal editor from our small team of experts, each of whom have a minimum of 10 years experience in restoring archive film. Your editor will introduce himself and keep you informed of the work he's doing. You will benefit from his wealth of experience. He will begin the painstaking task of color correction, fixing the mid-tones, whites and black levels, brightening dark scenes and will use many subtle software techniques to enhance the look of your video. This level of expertise is priceless and is what makes the difference between a cheap high street copy and a professionally restored service from Alive Studios.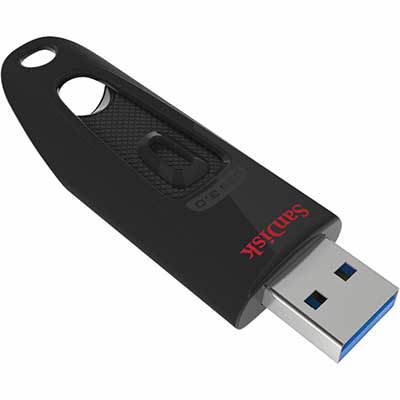 We offer ProRes 422 for editing, and MPEG-4 for editing and viewing. We give you one file for each tape, named or numbered as you like. Both formats are provided on USB hard drive or USB Stick.